The opening of a lunchbox filled with unmatched flavors remains vibrant and thrilling, despite the lackluster nutrition and artificial flavors of these treats. In the early 90s and 00s, the lunchboxes of that time were filled with meticulously cut sandwiches or pizzas, along with neon-colored fruit gummies. Opening a lunchbox revealed a smorgasbord of treats, bringing joy, and adorning the wrist with a brightly colored slap bracelet, while flipping Pogs in the schoolyard. Oh, those simpler times.
Looking ahead to the 2020s, we parents face a conundrum: ensuring that our kids' snacks and lunches are not only fun, but also nutritious. Luckily, Spoon, a company that directly caters to kids as consumers, has taken on the challenge of reimagining the classics with today's wisdom. Now, there's a clear understanding of the need for real fruits and veggies in our fluorescent fruit snacks, with fewer additives. While we fondly remember those snacks, they are just as nutritious as they are fun.
Today's parents are equipped with an avalanche of research and access to global cuisines as they embark on a quest to strike a balance between fuel and fun when it comes to feeding their families. Little Spoon understands this and crafts snacks and meals in every box that are absolutely delicious, non-GMO, organic, and fresh, offering nutrition and nostalgia with a familiar yet well-researched mindset.
Connecting the Past with the Present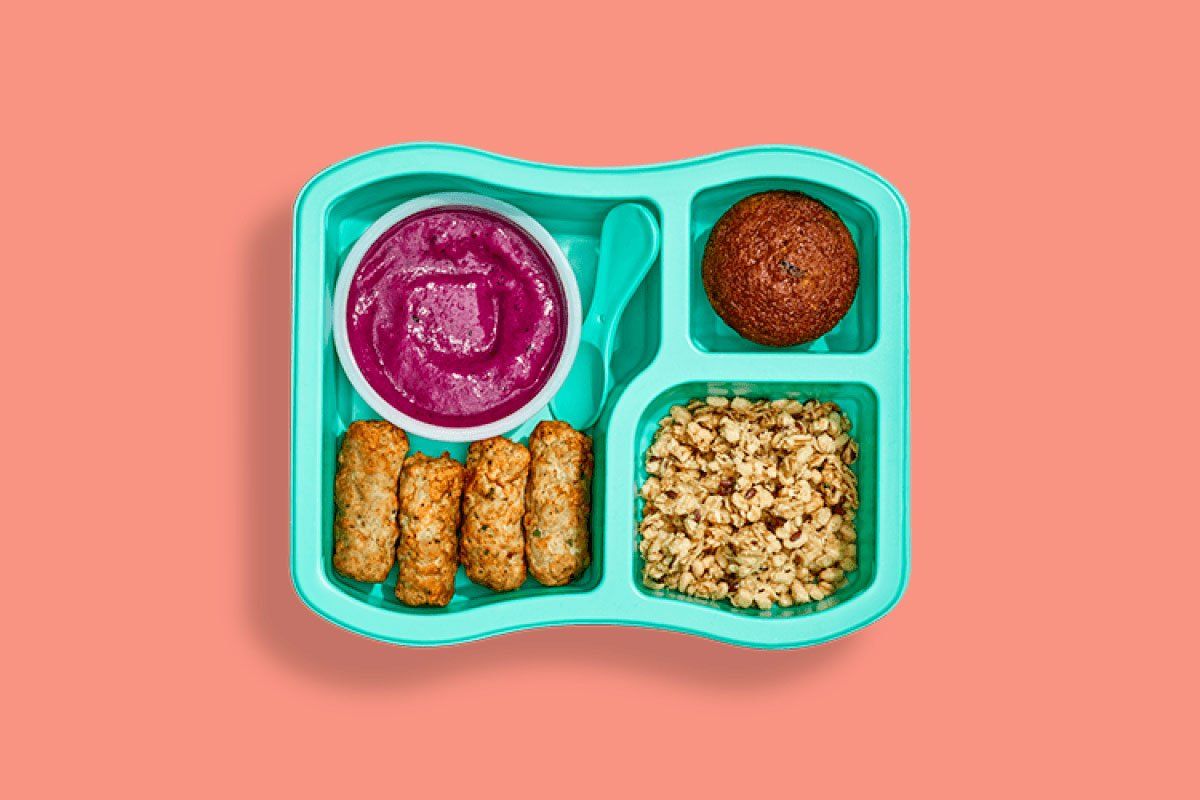 Remember the nostalgic magic of bridging generations with a touch of retro flair, as collaborations like the limited-edition Keychain 8 and the ever-mystical POG™ co-branded relics feature beloved brands from the past. These seamless fabric collaborations seamlessly weave our cherished memories into their modern narrative. Do you recall the satisfying snap of a Little Spoon Bracelet or the rush of excitement from flipping a POG?
It's not just about looking back, but also about embracing today. The curated collection they've created resonates with the rock kids in your lunchroom, ensuring substance and style. Little Spoon has teamed up with Milk Teeth to present edgy designs for the trendsetters, while STATE's custom Kids' Bar Bracelets and Bauble Bags add a playful vibe to the practical elegance of lunch boxes.
It is a tribute to the past and a acknowledgment of how far we've come in our understanding of nutrition, that Little Spoon's genius lies in its harmonious blend of the new and the old. We pledge to keep pushing the boundaries for the sake of the health of our children.
Lunch and snacks. Presenting: Little Spoon has revealed some impressive new offerings for parents craving a modern and wellness-oriented spin on their beloved childhood classics.
Lunch Options: Nourishing DIY Lunches
Little Spoon's Lunchers are a revolutionary solution that turns lunchtime into a mutually beneficial occasion for both parents and children.
Effortlessly, these are meals that smoothly transition from your refrigerator to your child's backpack, prepared to entice their taste buds. Highlighting healthier ingredients to encourage a lifelong commitment to well-being from an early age, every option is a meticulously crafted work of art. Guaranteeing that your little ones have the necessary fuel for their day, envision a lunch that requires minimal preparation yet delivers over 11g of protein in each serving.
These Lunchers are more than just a quick solution; they are an experience. Each meal is crafted with non-GMO ingredients, featuring hidden superfoods and veggies, to nurture your child's growth. It's a pioneering approach that ensures your kiddos are introduced to a world of nutritious, balanced recipes that don't skimp on fun or taste.
Snacks: Nourishing, Junk-Free Time for Snacking
Navigating the world of kids' snacks can often feel like a precarious balancing act, but luckily here is Spoon Little to add a ton of nutrition and sprinkle a sprinkle of joy to your kiddo's snack time, without compromising on fostering healthy habits and fun snacking.
Diving into the delightful world of Loops Veggie, these crunchy loops take center stage where the humble chickpea is transformed into a promising and nourishing snack. Crafted with avocado oil and serving 2-3g of protein per serving, it's a fun and craveable snack that combines hidden veggies and flavors. And the best part? These loops are not baked, but fried to perfection.
These dips-based oat clean aren't your ordinary dips – they're Dipsters! Each dip has a hidden hint of nutritious veggies, made with a comforting blend of coconut and olive oil, and sweetened with maple syrup to pack a powerful punch of sweet flavor. And the best part? They're delightfully dippable!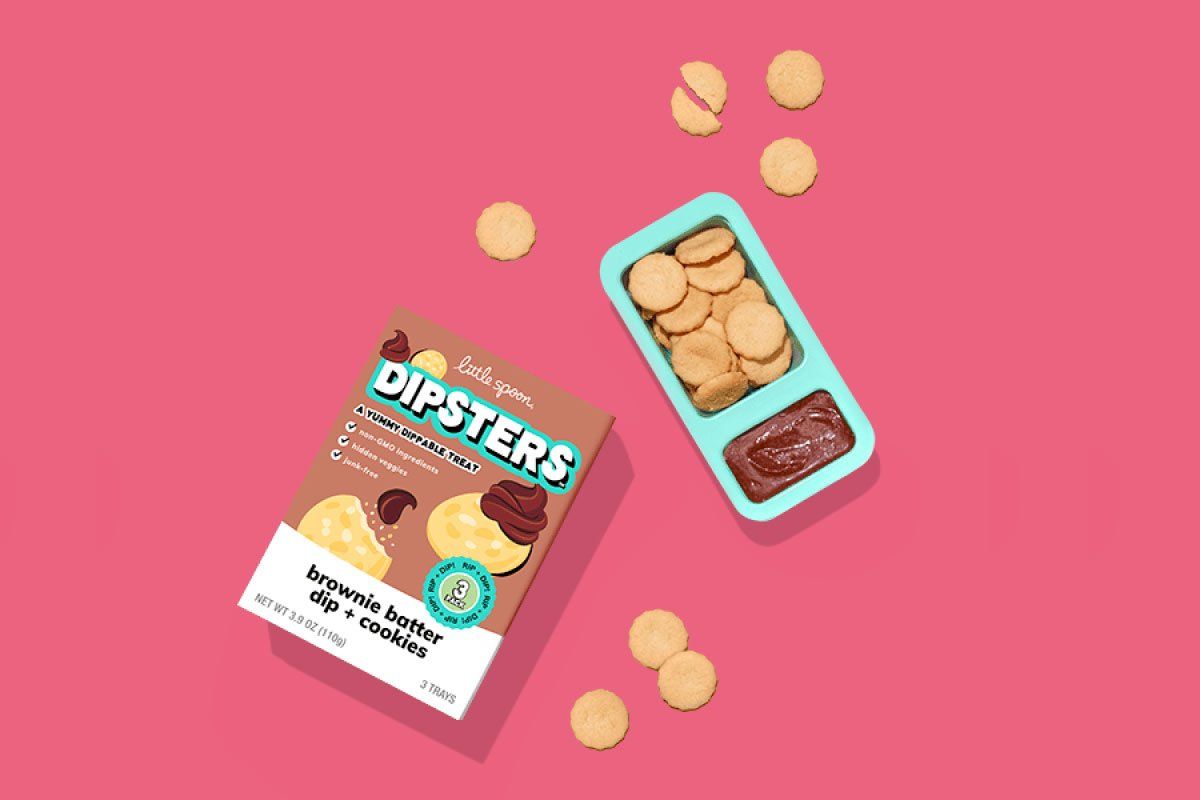 Please a certified crowd about discuss. Introduce your kids to the vibrant world of Rippers Fruit, a snack made with real fruit and devoid of any artificial colorings or flavorings that can be easily ripped.
Let's not overlook the soft-baked Oatbakes, which offer a perfect blend of nourishment and a delightful taste, made with a trio of superfood seeds including hemp and flax, as well as real vegetables and fruits.
Place Your Order Now and Get a 25% Discount on Your Initial Purchase.
Embracing new standards without losing the old fun, we offer our children the best of both worlds: a hint of our cherished past and a healthier future. It's more than just a walk down memory lane, it's a journey from nutrition-filled lunches to POGs and slap bracelets, riding the wave of change as our favorites.
Take a delightful and healthy journey into the memories of your childhood lunchtime with Little Spoon. Click here to learn more and order your kids' lunch. So, let Little Spoon transform your lunchtime experience and give it a try, because now is the perfect time to get 25% off for new customers.